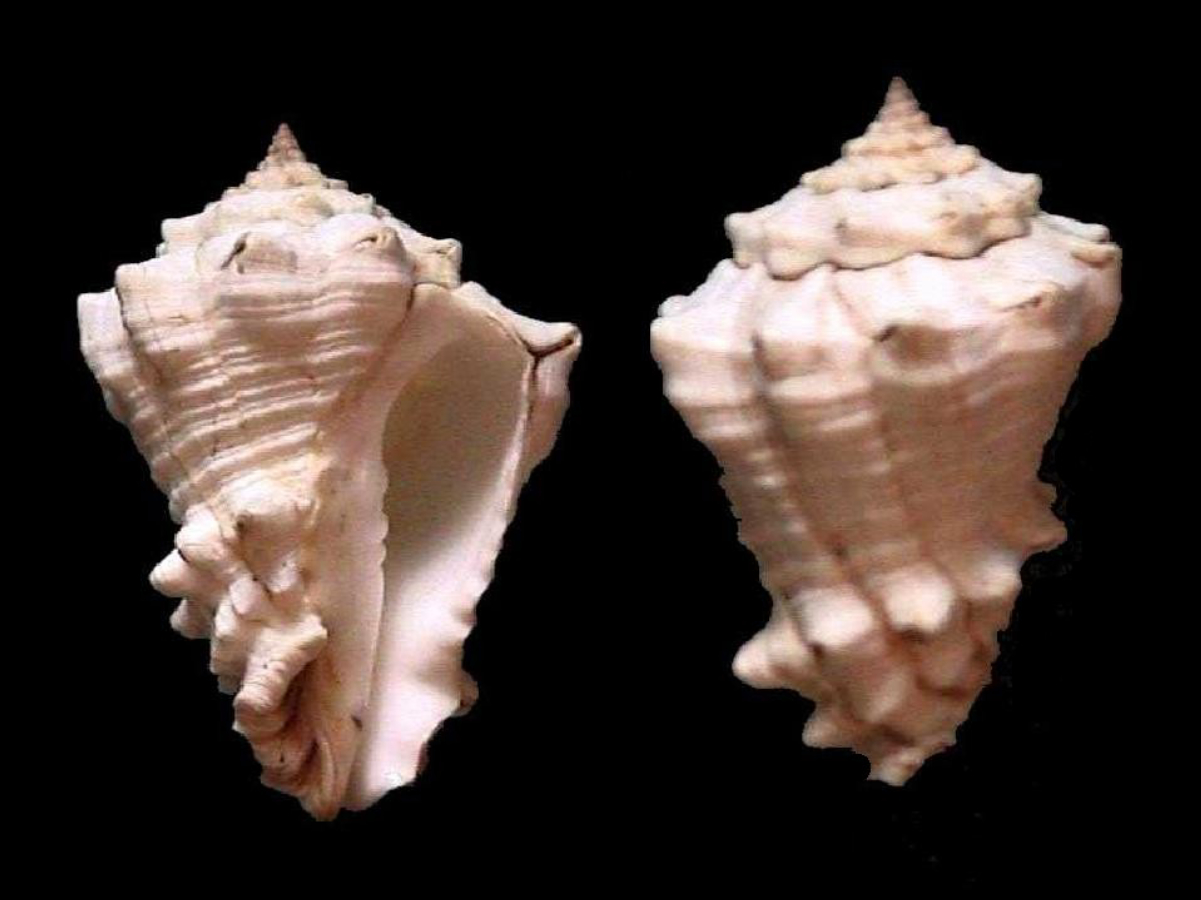 Vasum muricatum, common name the Caribbean vase, is a species of medium to large sea snail, a marine gastropod mollusk in the family Turbinellidae.[1]
Description
---
Vasum muricatum has a large, thick and heavy shell that reaches a length of 50 – 100 mm. The shell is quite elongated, conical or vase-shaped (hence the common name). There are blunt spines at the shoulder and near the base. The shell is off- white with black or dark brown periostracum externally, while the aperture is usually white. The columella has 5 strong folds, the first and third being the largest.[2]
Distribution
---
This species is widespread in the Caribbean Sea. In Venezuela this species has been reported from the state of Falcon,[3] Nueva Esparta[4][5][6] and Dependencias Federales.[7]
Habitat
---
This species i rather common and is often found in pairs in shallow water. It preys on worns and clams.[8]