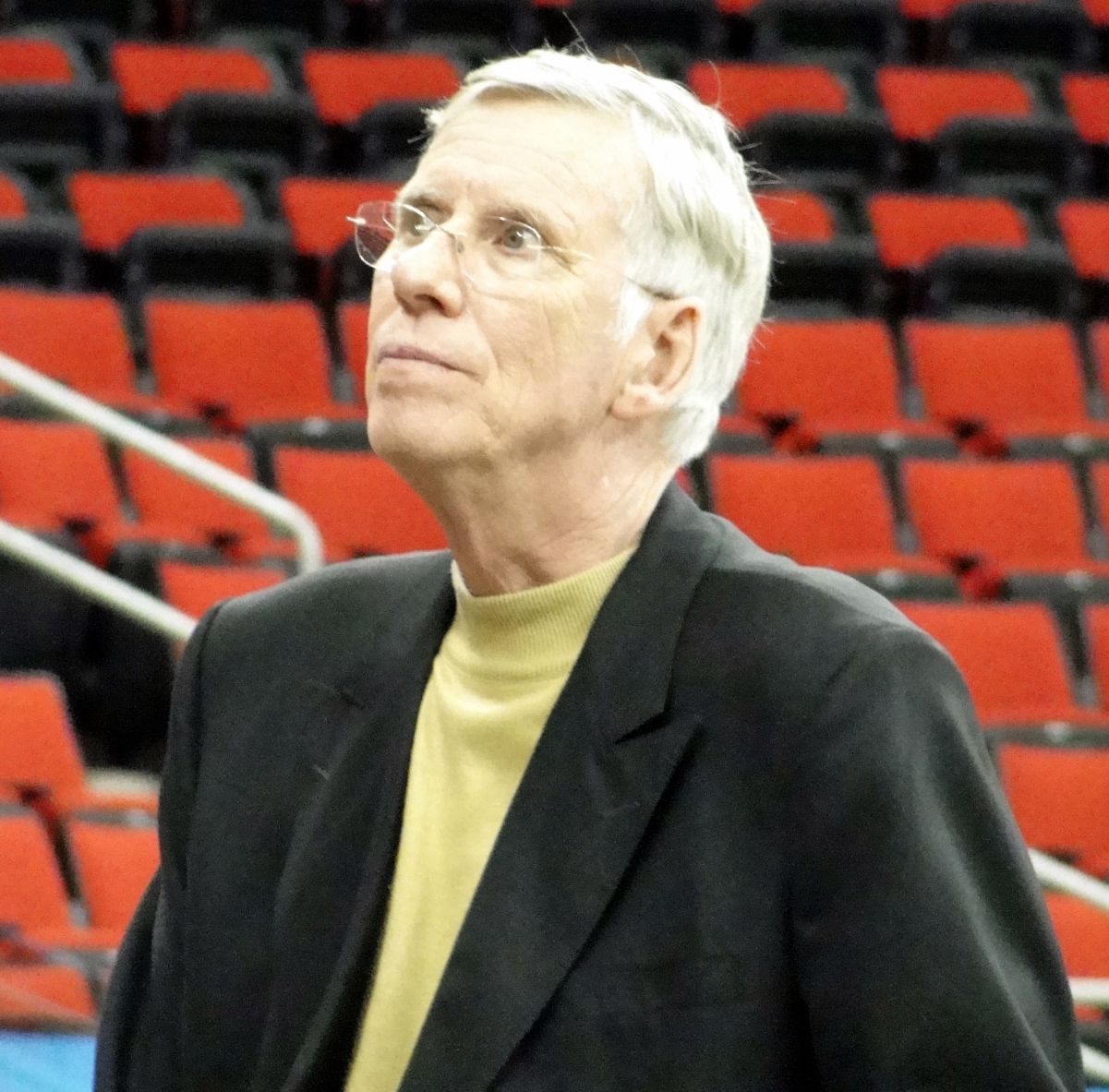 Mike Lange (born March 3, 1948, in Sacramento, California) is an American sportscaster, best known as the radio play-by-play broadcaster for the Pittsburgh Penguins. In 2001, he received the Foster Hewitt Memorial Award for his outstanding work as an NHL broadcaster.
A native of Sacramento, California, Lange joined the Penguins as a radio announcer in 1974 after spending time as a commentator for the San Diego Gulls and Phoenix Roadrunners of the Western Hockey League. He left the Penguins after just one season, because the team was in bankruptcy and he had no guarantee of a job. Lange called Washington Diplomats soccer games, then returned to the Penguins for the 1976–77 season, where he became the central figure of the team's broadcast presence.
From 1976 until 2006, Lange served as the lead play-by-play announcer for the Penguins' radio and television network, never missing a broadcast. On June 29, 2006, citing a desire to go in a new direction, Fox Sports Pittsburgh (now AT&T SportsNet Pittsburgh) did not exercise the option year on Lange's contract. He was replaced by his longtime radio partner, Paul Steigerwald, in a move that was extremely unpopular with fans.[1] On taking Lange's spot Steigerwald said, "I'm not going to try to replace him. I think he's irreplaceable."[2]
On August 4, 2006, Lange signed a contract to work on Penguins' radio broadcasts. He continues to work the radio broadcasts, alongside former Penguin Phil Bourque, with the 2016-2017 season representing his 40th consecutive year that Lange has announced Penguins hockey.
During the mid-1980s, Lange also broadcast several NHL games for ESPN. In 1986 and 1987, he also called Pittsburgh Pirates baseball games on cable television.
Lange and then-colleague Steigerwald appeared together as themselves in the 1995 movie Sudden Death, starring Jean-Claude Van Damme. In the film, Lange used many of his trademark expressions in his play-by-play commentary.
Lange makes many personal appearances throughout the Pittsburgh community and is involved in charity work. He has two sons, Ian and Tanner.
Expressions
---
Like fellow Pittsburgh sports announcers, the late Steelers announcer Myron Cope and the late Pirates announcer Bob Prince, Lange uses a repertoire of distinctive colorful expressions, sometimes called "Lange-isms" by his fans. While some are familiar phrases from pop culture, most are cryptic expressions of Lange's making.
KDKA-AM radio talk show host Fred Honsberger used to play a personalized clip of Lange saying, "Ladies and Gentlemen, the Honz has just left the building!" at the end of his radio show.