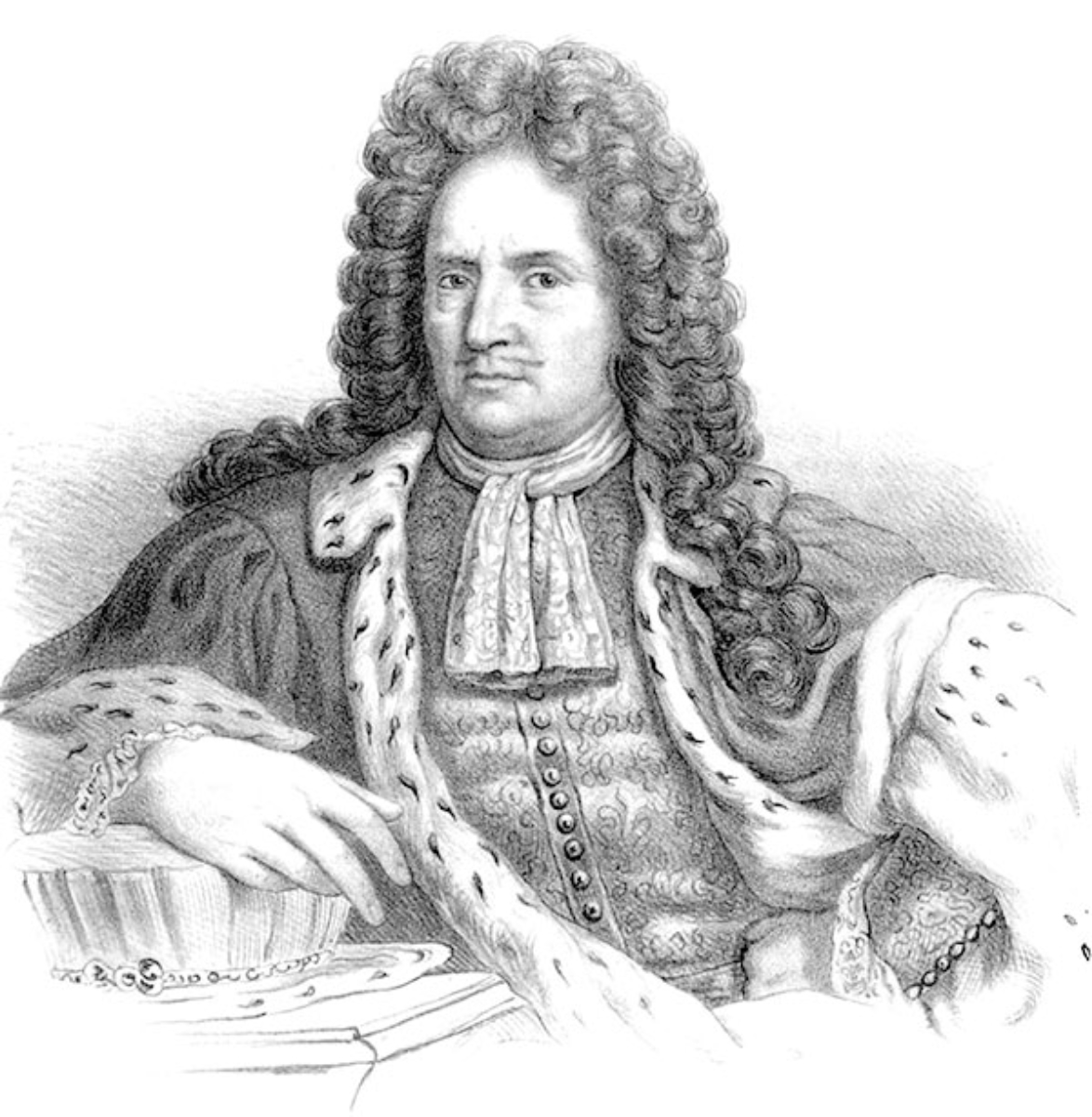 Count Erik Jönsson Dahlbergh (10 October 1625 – 16 January 1703) was a Swedish military engineer, Governor-general and Field marshal. He was born of peasant stock but he eventually rose to the level of nobility through his military competence. As an architect and draftsman, he was renowned for fortification works. [1] [2] His collection of engravings Suecia Antiqua et Hodierna is a remarkable work of topographical research.
Life
---
Erik Dahlbergh was born of peasant stock in Stockholm, Sweden, but rose to the level of titled nobility due to his military abilities. His early studies involved the science of fortification.[3] Orphaned at an early age, Dahlbergh's studies qualified him as a scribe and in 1641 he found employment with Gert Rehnskiöld, the senior accountant for Pommern and Mecklenburg. During his six years he was taught the fundamentals in draughtsmanship and stood out for his ability to draw. While learning these skills, he also intensely studied mathematics, architecture, perspective and map drawing.
As an engineer officer he saw service in the latter years of the Thirty Years' War.[3] In 1650, the military command dispatched Dahlbergh to Frankfurt to recoup war indemnity awarded to Sweden following the end of the war and the Treaty of Westphalia. Dahlbergh contacted the publishing firm of Merian and provided topographical maps. In 1635 Matthäus Merian the Elder initiated the Theatrum Europaeum, a series of contemporary chronicles published until 1732. Both works, the Theatrum Europaeum and the topographical prints, were continued following the death of Mattheus Merian in 1650 by his sons and stepsons.
He attempted several unsuccessful pilgrimages to Palestine and Jerusalem both by sea and land. While studying art in Italy, news reached him of a coming war between Sweden and Poland-Lithuania and he saw the potential for a military career and he rode from Rome to Stettin in 23 days.
In his military career, Dahlbergh saw service in Poland where he probably witnessed the fighting at the second battle of Warsaw and survived a plague which nearly killed him. As adjutant-general and engineering adviser to Charles X of Sweden, he had a great share in the famous crossing of the frozen Belts, and at the sieges of Copenhagen and Kronborg where he directed the engineers during the Northern Wars. In spite of his distinguished service, however, Dahlbergh remained an obscure lieutenant-colonel for many years. His patriotism, however, proved superior to the tempting offers Charles II of England made to induce him to enter the British service, when, in that age of professional soldiering, the offer was completely acceptable.[3]
His talents were eventually recognized and, in 1676, he became director-general of fortifications for the Swedish crown. As director, Dahlbergh rendered distinguished service over the next twenty-five years in attack as in the Scanian War.[3] In Helsingborg in 1677, he was a key operative in the Great Northern War at Dunamünde, and in 1700 he was instrumental in the defence of the two sieges of Riga. His work in repairing the fortresses of his own country earned for him the title of the "Vauban of Sweden", and he was also the founder of the Swedish engineer corps. He retired while in the rank of field marshal in 1702 and died the following year.[3]
In modern times, Erik Dahlbergh was best known for compiling the collection of engravings called "Suecia Antiqua et Hodierna", or Ancient and Modern Sweden, published 1660–1716, and assisted Samuel Pufendorf in his "Histoire de Charles X Gustave". He wrote a memoir of his life (to be found in Svenska Bibliotek, 1757) and an account "Of the campaigns of Charles X" (ed. Lundblad, Stockholm, 1823).[3] The German influence reveals itself in his work; adopting the Teutonic theme of glorification to Sweden's leaders, cities and peoples.
Appointments
---
See also
---