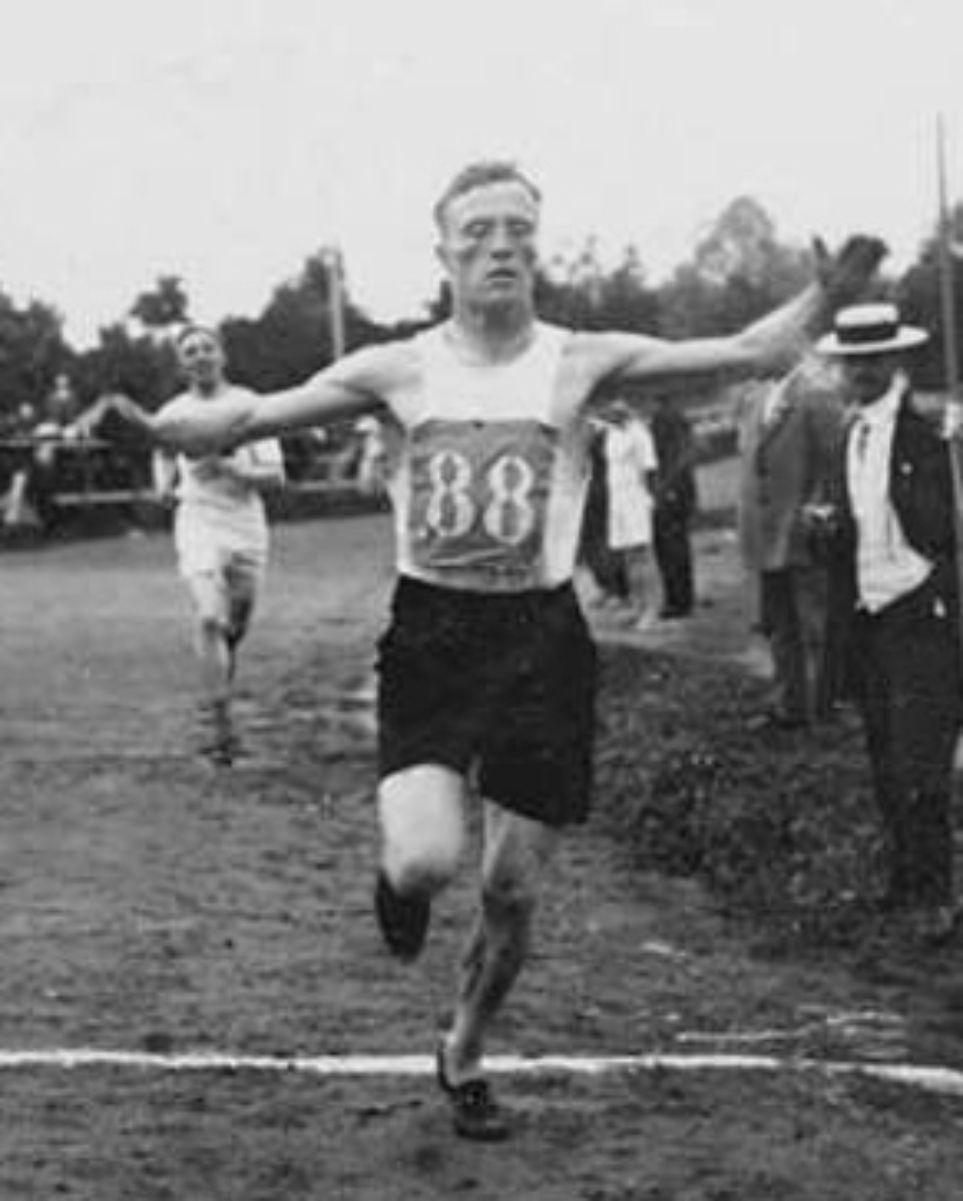 Oskar Albinus "Albin" Stenroos (25 February 1889 – 30 April 1971) was a Finnish runner, who won the marathon at the 1924 Olympics.[1]
Stenroos ran his first marathon in 1909, placing third at the national championships, but then moved to shorter distances, down to 1500 m.[2] His would run his next marathon 1924. In 1910 he won the 10,000 m race at the Finnish nationals. In absence of Hannes Kolehmainen, Stenroos won the national titles over 5000 m and 10,000 m from 1912 to 1916 and the cross country title in 1915–1917.
At the 1912 Summer Olympics, Stenroos won the bronze medal over 10,000 m behind Kolehmainen. He also finished sixth in the cross country and aided his team to a second place. In 1915, he ran his first world record over 30 km (1:48:06.2), which he improved in 1924 (1:46:11.6). He also held the 20 km world record in 1923 (1:07:11.2). He skipped the 1920 Summer Olympics, but decided to run the marathon in 1924. He won the race in hot conditions, beating second-placed Romeo Bertini by almost six minutes. He placed second at the 1926 Boston Marathon, and retired after failing to finish in 1927.[1]